Mt. Barnabe Lookout
for Marin County Fire Dept.
Samuel P. Taylor SP State Park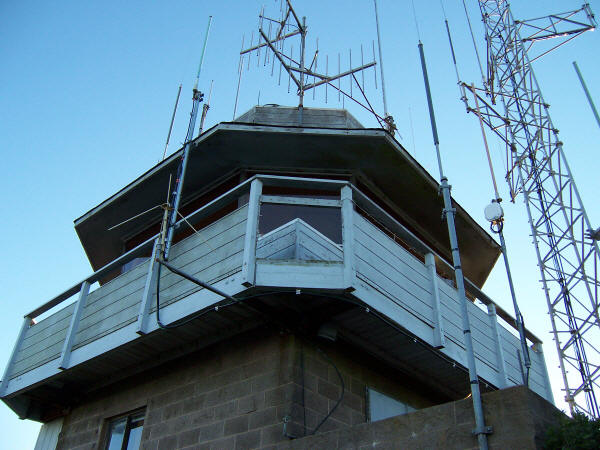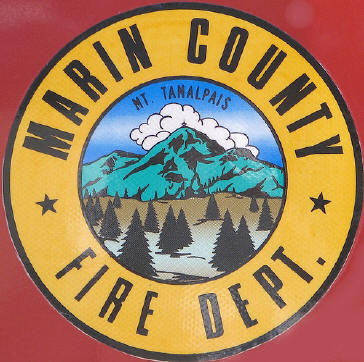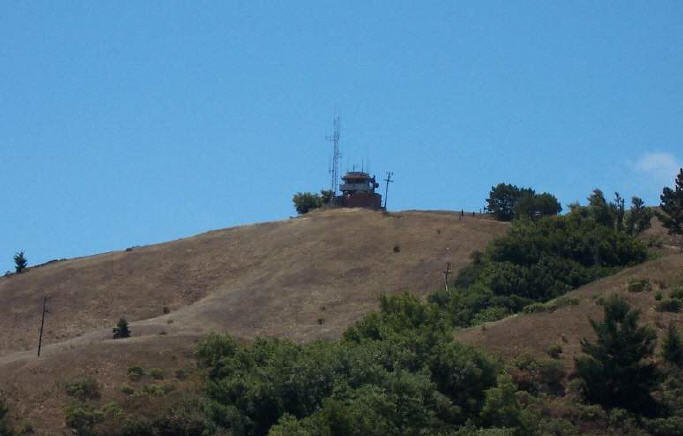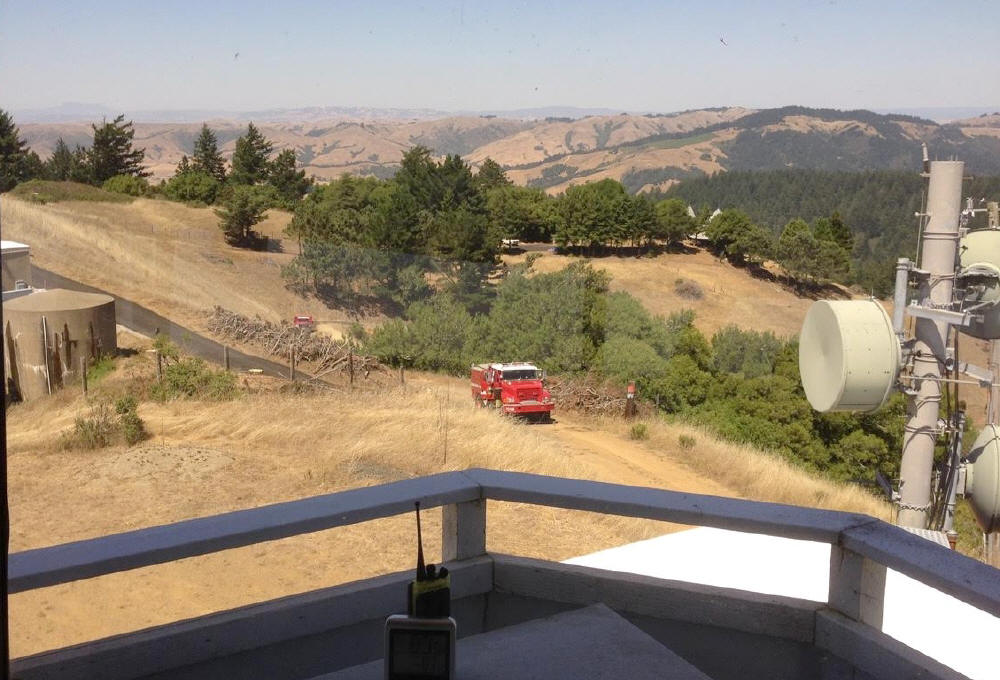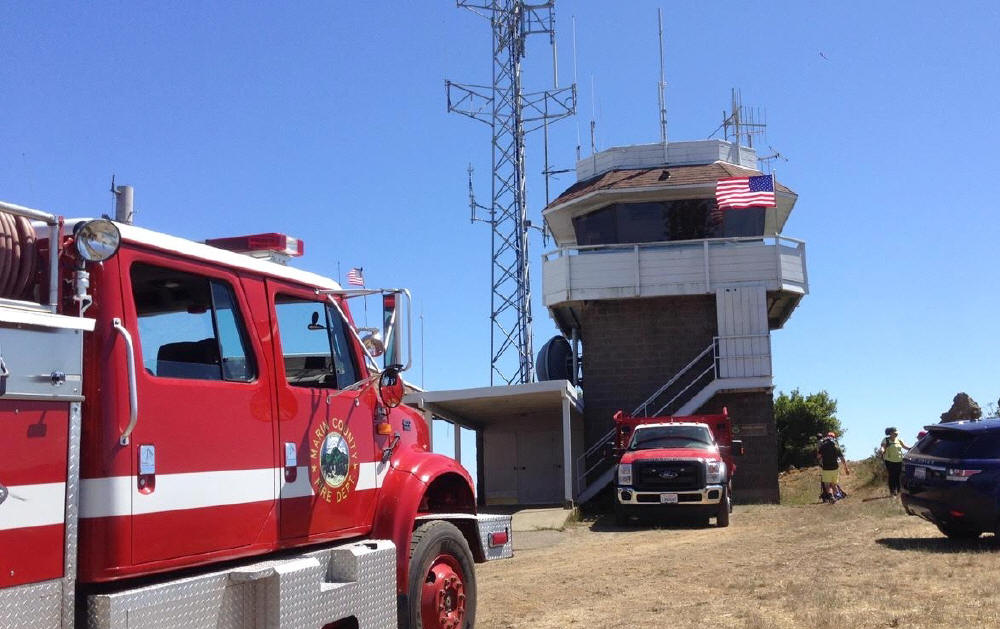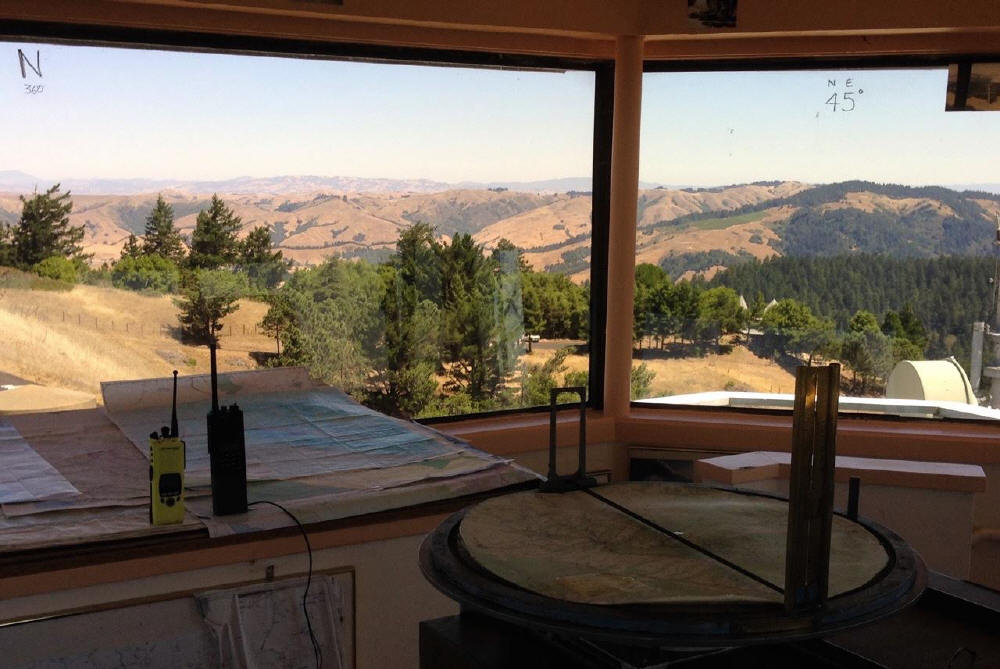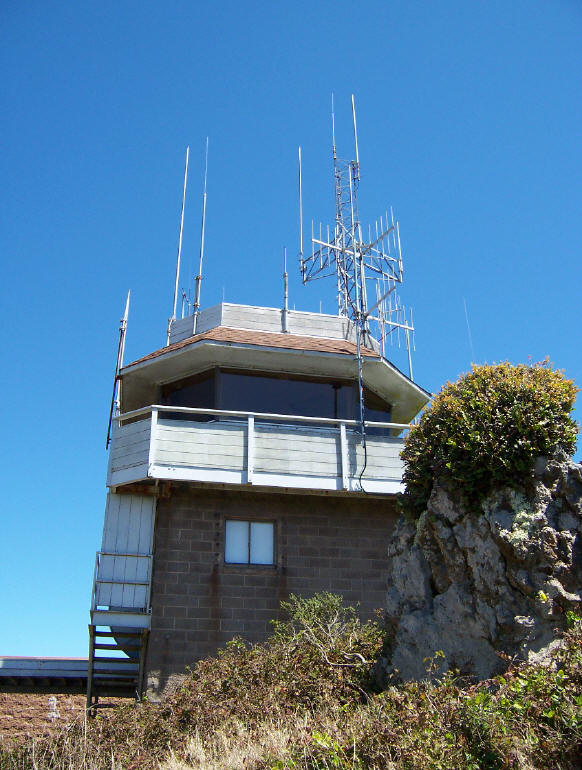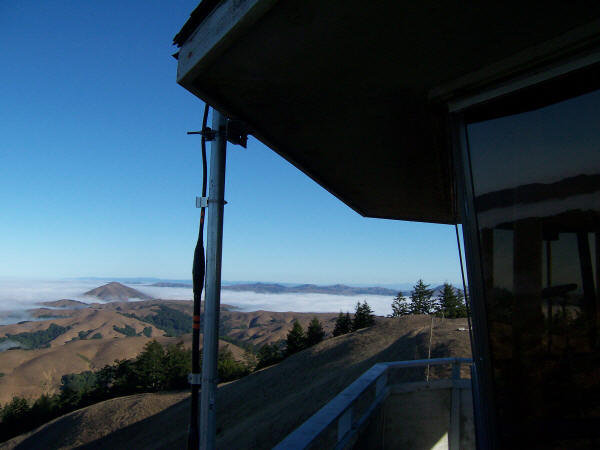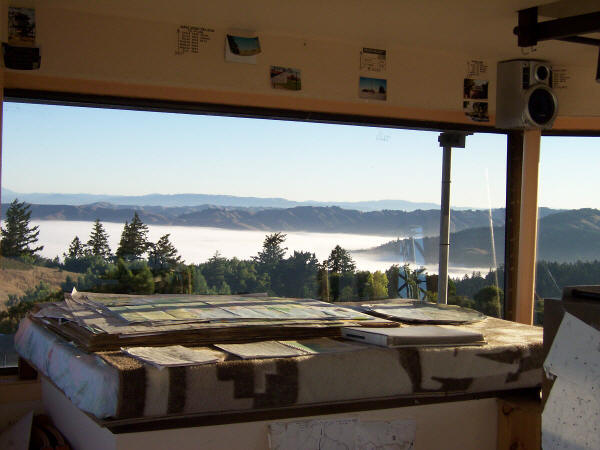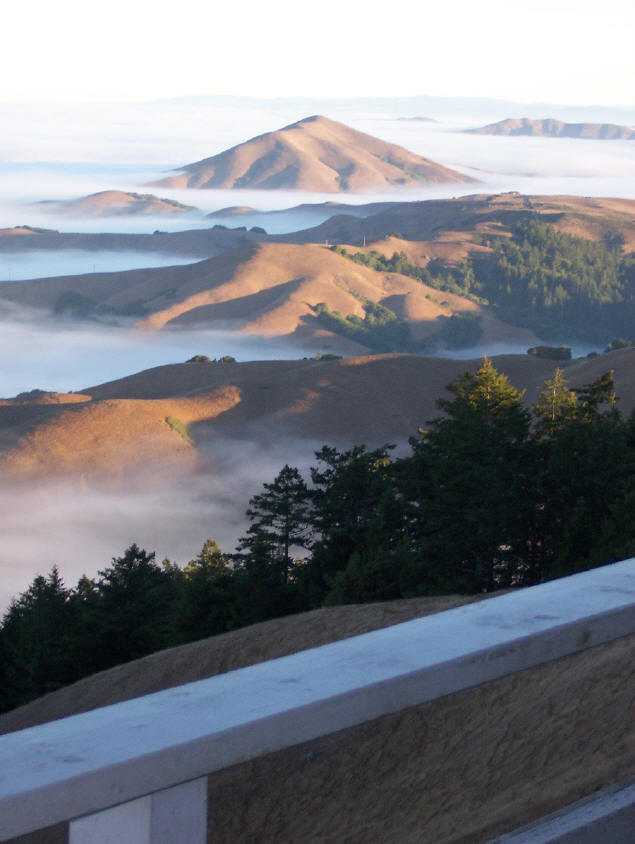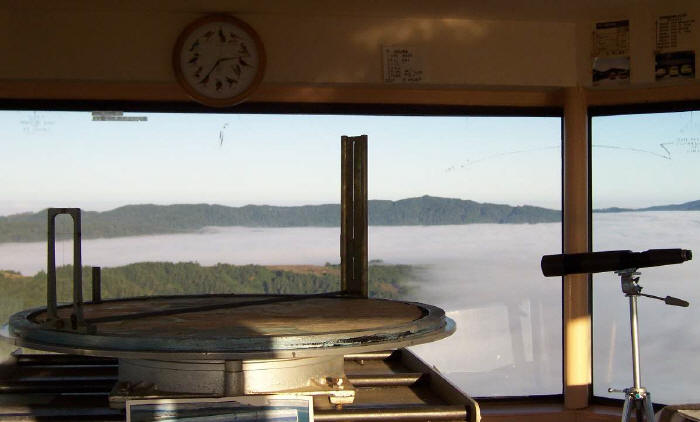 mt. tam lookout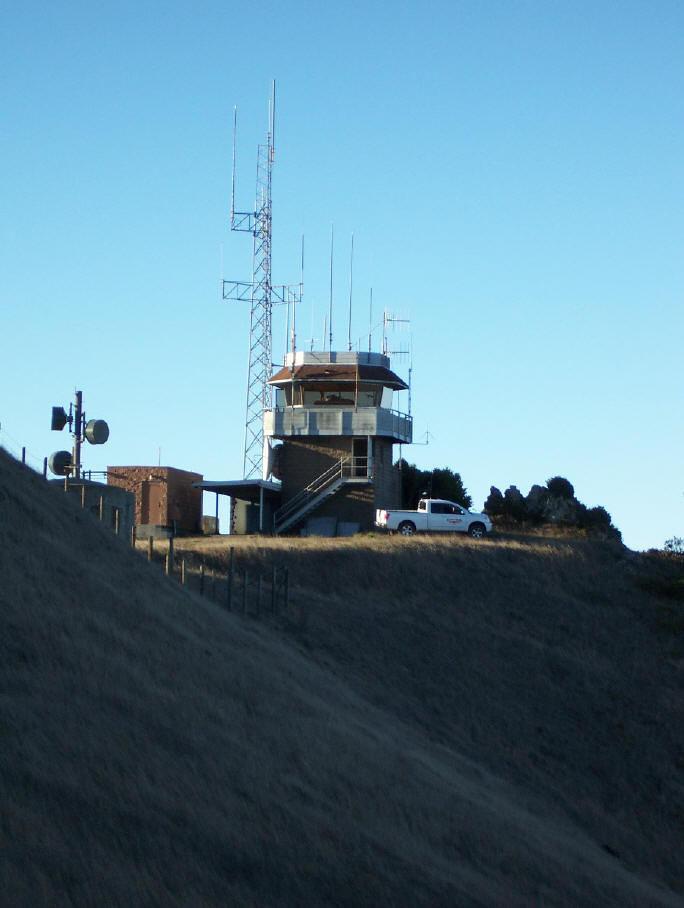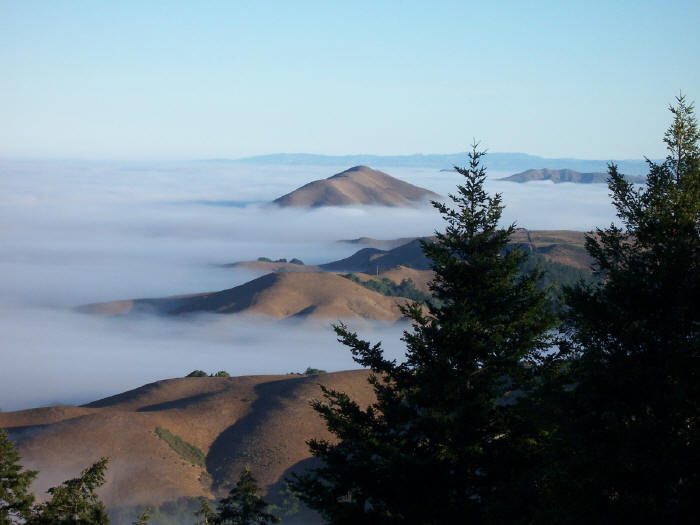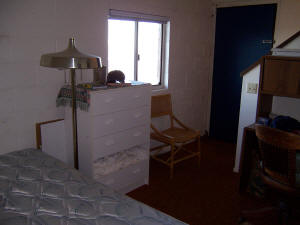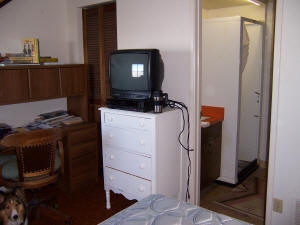 Downstairs bedroom and bath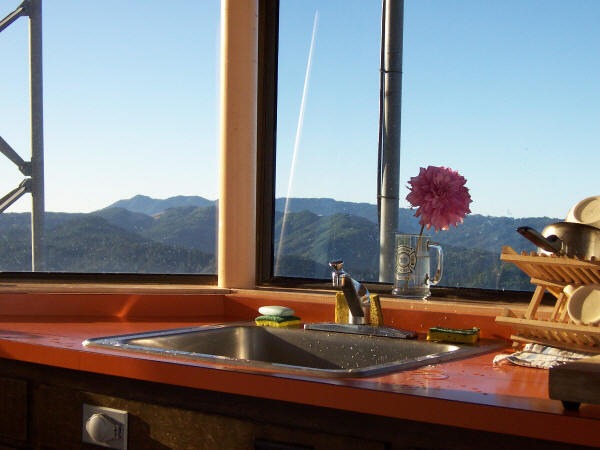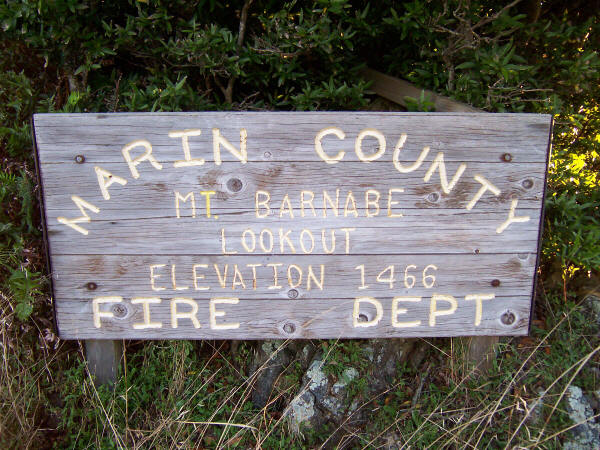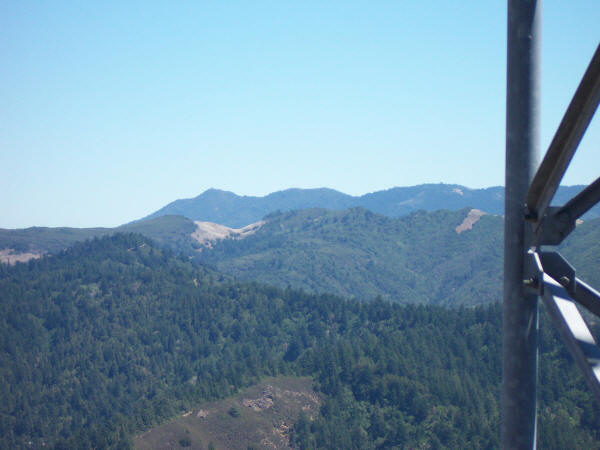 Mt. Tam Fire Lookout in the distance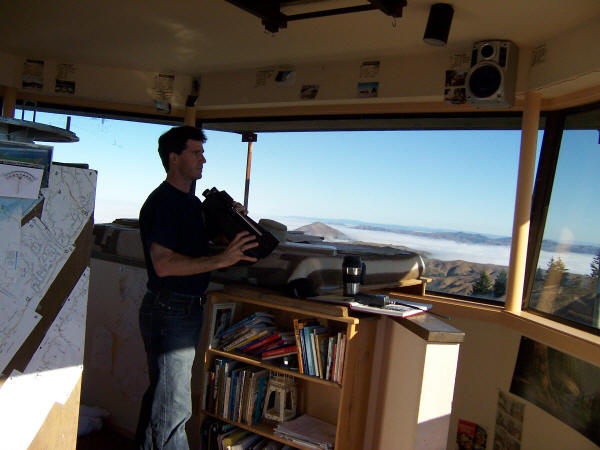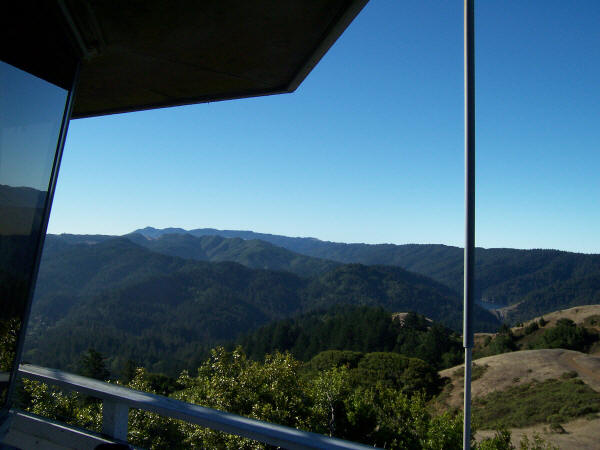 MMWD's Kent Lake on lower right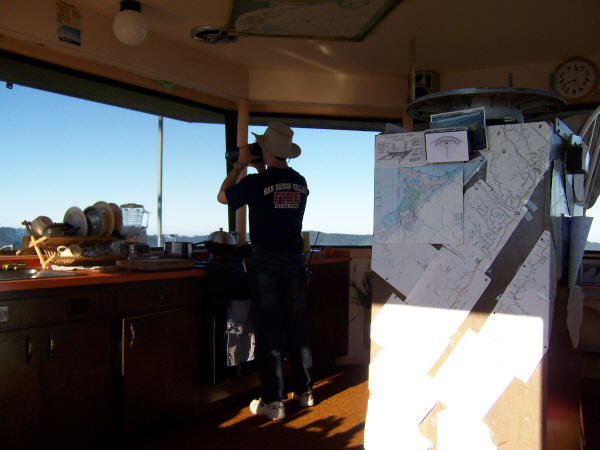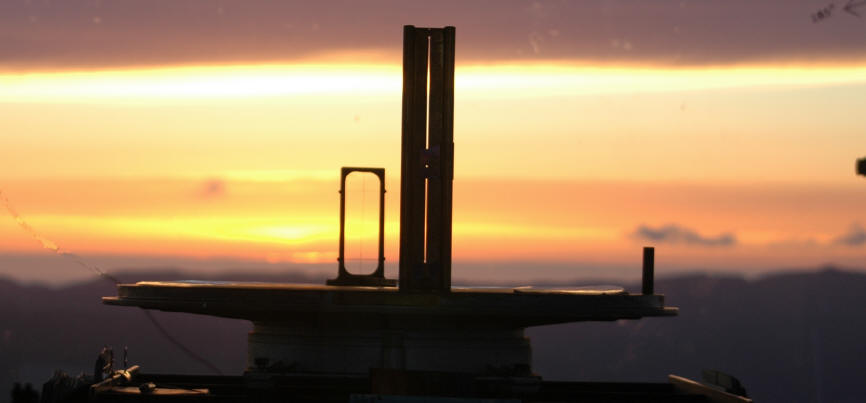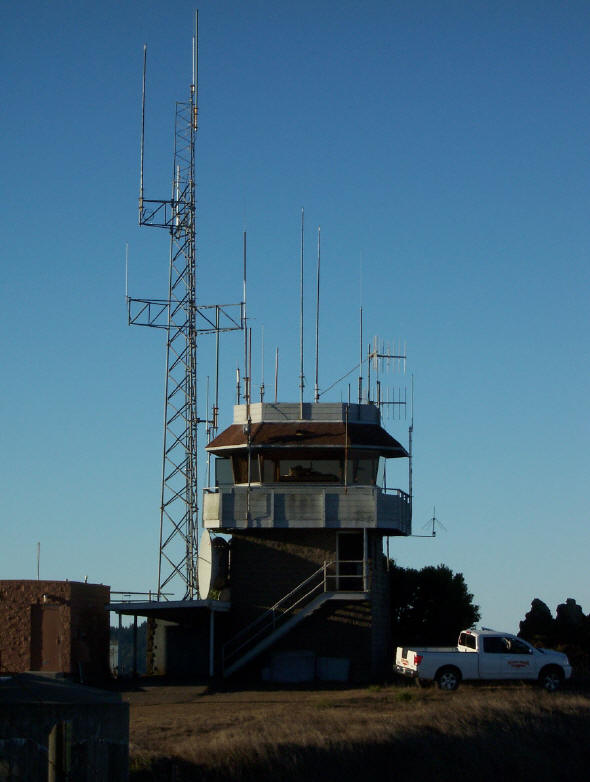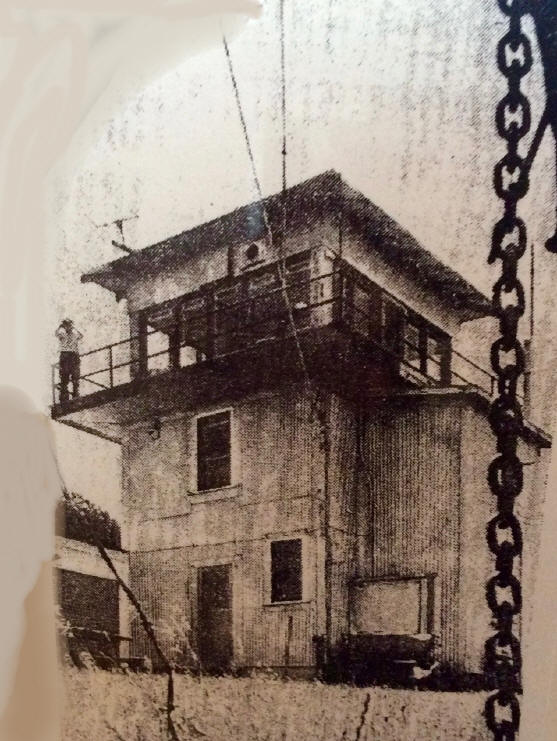 It was placed into service in 1935 as a 14'x14′ flattop on a two story tower and
rebuilt in 1975.
---
Photos by Fire Lookout Doug Kunst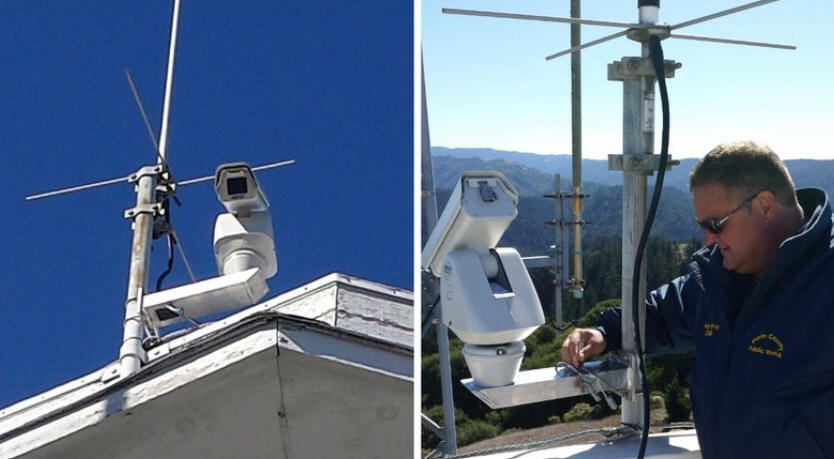 Marin Fire Cameras – Firewatch

---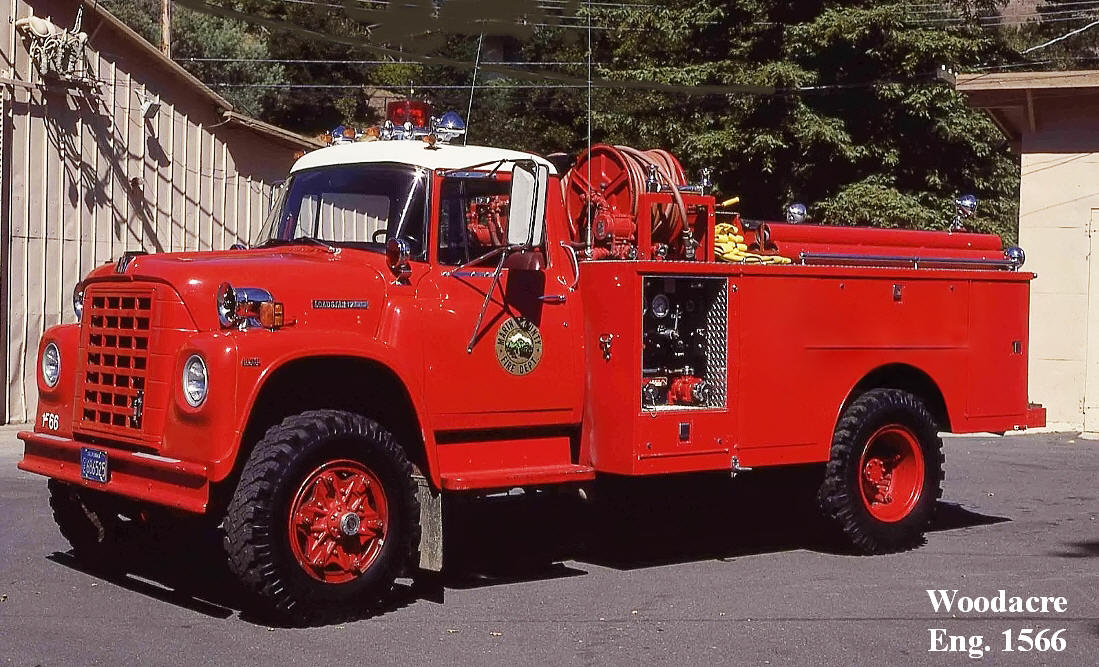 .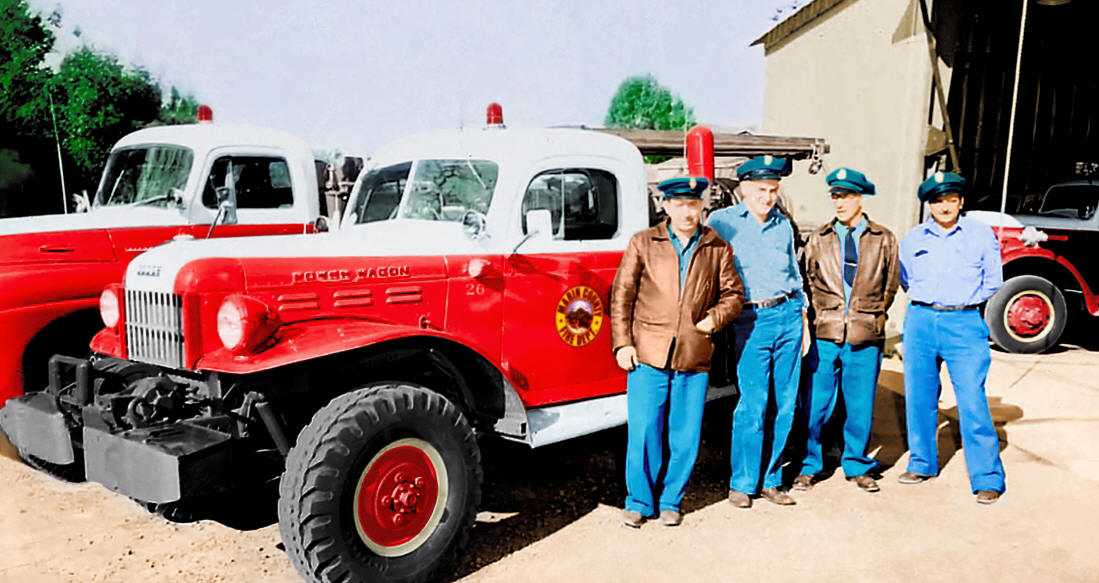 Marin County Fire – Dodge Power
Wagon
Popular links: 
Mt. Diablo Fire Cams srv San Ramon Valley Danville weather
Marin Fire Cams lookout cameras mountaintop
Southern Cal fire weather and fire cams
Tiburon Cam – Angel Island Webcam Belvedere camera
Mt. Tam Cam – Tamalpais webcam trails maps
Santa Cruz Cam – Monterey webcams
Lake Berryessa Fire Cams boating webcams 
Lake Shasta Fire Cams houseboat cam weather
Santa Barbara County Fire webcams
Southern California San Diego County Fire Lookout Cams
Napa Valley Cam – Live Webcam st. Helena cams
San Francisco windsurfing cams
Lake Tahoe Cam ski cams road conditions webcams
Mt. Tam Cam Tamalpais Tamalpias webcam trails maps
Mount Barnabe Lookout renamed for San
Geronimo family
By Nels Johnson
Marin Independent Journal
Posted: 04/29/2011
Forget about calling it the Mount Barnabe Lookout.
The fire-spotting station atop Mount Barnabe near Lagunitas will be
officially rededicated as the "Dickson Fire Lookout," county supervisors
agreed last week.
The Dickson family of San Geronimo donated the land for the lookout to the
old Tamalpais Forest Fire District in 1938, along with a right-of-way
access easement. The district gave the land to the county in 1941.
Initially known as the Dickson Lookout, the site became known as the Mount
Barnabe Lookout over the years, and at the request of the Dickson family,
Supervisor Steve Kinsey urged rededication of the facility in their name.
On June 9, officials will gather at the site for a ceremony officially
noting that it is the Dickson Fire Lookout.
END
---
Samuel P. Taylor State Park has wooded countryside in
the steep rolling hills of Marin County north of San Francisco. The park
features a unique contrast of coast redwoods groves and open grassland.
The park features a variety of flowers and trees, including oak, tanoak, madrone,
live oak, laurel and Douglas fir. California native wildflowers include
buttercups, milkmaids, and Indian paintbrush.
The most common animal in the park is the black-tailed deer. There are also
raccoons, striped skunks and gray foxes. Silver salmon and steelhead trout
migrate up Papermill Creek to spawn.
Location-Directions
The park is 15 miles west of San Rafael on Sir Francis Drake Boulevard.
Address
P.O. Box 251
Lagunitas, CA 94938
Facilities and Activities
The park offers a network of hiking trails and fire roads, making it easy to
hike to the top of Mount Barnabe. Or, for a less strenuous visit, many visitors
consider Devil's Gulch the best place in the park for a picnic or a place to
relax.
Mount Barnabe Lookout in Marin County is one of the few active county
lookouts in the U.S. It was placed into service in 1935 as a 14'x14′ flattop on
a two story tower and rebuilt in 1975.
A paved bike trail runs about three miles through the park, beginning near the
entrance of the park. The trail is nearly level and follows the old Northwest
Pacific Railroad right-of-way.
Because of natural disasters and destruction of habitat by humans, fishing is
not permitted in Papermill Creek. Fishing is permitted in nearby lakes on Marin
Municipal Water District land. A state fishing license is required.
Seasons/Climate/Recommended Clothing
summer and spring are warm, fall and winter can be cool. Layered clothing is
best.
Some Park History
The park is named after Samuel Penfield Taylor, who came to California from
Boston in 1849 to try his luck in the gold rush. He actually found gold, cashed
in, and entered the lumber business.
Purchasing 100 acres of timberland along Papermill Creek, Taylor built a paper
mill and established a paper-making process. Using scrap paper and rags from San
Francisco the mill produced newsprint and well as square-bottomed paper bags —
a novelty at the time.
Taylor built a resort hotel and Camp Taylor, one of the first sites in the US to
offer camping as a recreational pursuit. The area was one of California's most
popular and well-known weekend recreation destinations in the 1870s-80s.
Lagunitas Elementary School
The staff at Samuel P. Taylor State Park is very proud of the close
working relationship we have with our local schools. The park is involved with
many projects with our local students. Take a look at some of the things we are
doing with students from

Lagunitas Elementary School District.
Samuel P. Taylor State Park consists of 2882 acres of countryside located in
the rolling hills of central Marin County north of San Francisco. The park
offers contrasting natural landscapes of the shady Coast Redwoods and sunny
grasslands. The park is named for Samuel Penfield Taylor, who came to California
from Boston in the 1849 gold rush. After two years in gold country, he cashed in
and began looking for other business ventures. The pursuit of lumber led Taylor
to buy 100 acres of timberland along what is now known as Lagunitas Creek within
the present state park. Instead of lumber he built a paper mill, the first on
the West Coast, producing newsprint for the San Francisco dailies and paper
bags. Taylor also built a resort hotel and Camp Taylor became one of
California's more popular recreational resorts in the 1870s and '80s.
Today the state park offers campgrounds and picnic areas for families/friends
or larger groups. Hiking trails take visitors through the shady woods or the
sunny slopes of Mount Barnabe. A paved bike trail runs three miles through the
park along the flat Cross Marin Trail. Besides the paved path, bikes are allowed
on fire roads, but not on hiking trails. Horses are allowed on fire roads and
selected hiking trails. Dogs are welcome in the picnic and campground areas and
the Cross Marin Trail. Dogs must be on leash at all times and are not allowed in
the creek on fire roads or trails.
The redwood community includes the Douglas Fir, Live Oak, Tanbark Oak, Bay
Laurel and Big Leaf Maple trees. Mammals living here include raccoons,
chipmunks, gray fox, and black-tailed deer. NO bear. Coho Salmon and Steelhead
migrate every winter to spawn in the Lagunitas and Devil's Gulch Creeks to
complete their life cycle. As these are federally protected species, no fishing
or any disturbance is allowed. Winter visitors to the park are welcome to view
the salmon's spawning, but from a respectful distance as silent observers. The
creek is closed to everyone but wildlife from November to June. Camp Taylor
offers a variety of interpretive activities from guided nature walks, campfire
and junior ranger programs as well as self guided hikes with panel illustrations
on the Pioneer Tree and History Trails.
Camp Taylor is open year round.
Campground Review
I found this campground to be very nicely maintained and patrolled. There are
nice bathrooms and showers conveniently located. The spaces have logs around
each site and most of the spaces are situated under the canopy of very large and
beautiful redwood trees. We enjoyed this camp very much because of the woodsy
atmosphere, nice clean spaces, and the hiking trails nearby. This campground is
40 minutes from the Point Reyes lighthouse and the beautiful Drakes Bay.
S.P. Taylor Park: Mount Barnabe Loop
Thick redwoods and steep ridges around me, I tossed my keys in the air over
and over, as high as they would go, for no other reason then the pure mirth of
the activity. Mt. Barnabe had put me in a happy mood, and Kenny agreed. The
initial grade up the Mt. Barnabe trail was a sudden change from the flat
fireroad winding through the redwood forests along Papermill Creek. As we
cranked up the ongoing twists the trees thinned until they disappeared
altogether, replaced by grassy slopes under sunny blue skies. Here were remote
views of Bolinas Ridge, Inverness Ridge, Tomales Bay, Mount Tam, Pine Mountain,
and a sea of green rolling hills extending northward into Sonoma County.
Earth Day at Samuel P. Taylor State Park