Photos by: Doug Kunst, SRV Fire Capt.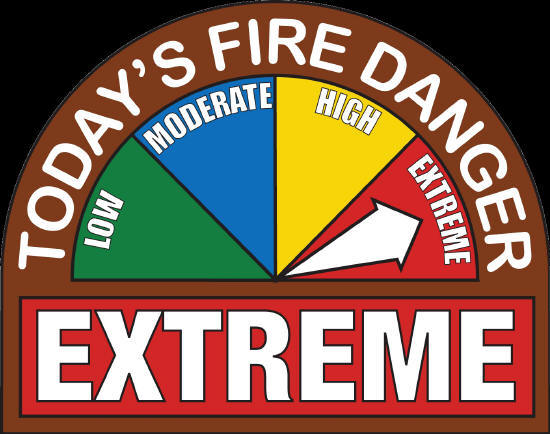 Firehouse World 2010 officially opened Tuesday at the San Diego, Calif. Convention Center along with the Calif. State Firefighters Association's annual conference.
The two events, co-located for the first time, worked in conjunction to offer all attendees access to both conference programs and events, and therefore provide a richer experience and greater value than ever before.
The opening ceremony addressed both audiences, and included comments from Acting Calif. State Fire Marshal Tonya Hoover, who noted the effects of state and local budget deficits. "We will be called upon to articulate our mission," she warned, "and possibly to adjust our services."
However, as a silver lining, departments should view this as not only a challenge but an opportunity to transform and reshape. "That's what we do," she said… "adapt and overcome to take on whatever the incident may be."
Announcements from the CSFA included the presentation of their awards for Training Officer of the Year, to Mike Richwine, Division Chief of State Fire Training; and the Fame and Flame Award, to David P. Frelinger II. The event closed with a CSFA Memorial Service honoring the state's fallen firefighters.
The keynote address was provided by firefighter/writer John Maclean, author of three wildfire disaster books including Fire on the Mountain. His talk, entitled "The New Arson Precedent," reviewed the case of the Esperanza Fire, which killed five Calif. firefighters in 2006. Maclean discussed how the 2009 arson case — the first in which an arsonist has ever been convicted of murder for setting a wildland fire — now serves as a legal precedent and an anti-crime tool to combat arson.
Through his discussion, Maclean told the story of the Esperanza fire and the ensuing trial of arsonist Raymond Oyler, sometimes reading notes for what will become his next book. Much of the story to be told is in the change of U.S. culture which led to the evolution of punishment for setting fires in the wild, Maclean explained.
"There was a time when lots of guys set fires in the backcountry and it was tolerated by the community," he said, for clearing land and other purposes. "It was almost an acceptable practice. However the coming of the wildland-urban interface has changed all that, starting in the 70s."
Maclean showed how this first-time conviction was part of a much larger movement for accountability — not only with wildfires, but in the greater legal world. "Firefighters are seeing it themselves for what is seen as negligence at fire scenes," he said. "It's a real checkerboard [of good and bad]," he said.
Maclean discussed previous, related arson cases, to exhibit how different circumstances and changing times have led to vastly different outcomes. For example, in the 1953 Rattlesnake Fire, which killed 15 firefighters in Calif., the arsonist was caught and confessed, but a grand jury refused to indict him for murder, as they thought it was too indirect. The arsonist served a number of years for willful burning but was then released and went to live in the same area.
After the Hayman Fire in Colorado in 2002, which did not kill anyone, the forest service employee charged with the crime received two consecutive six-year terms. It was later reduced and the arsonist served six years.
After the Cedar Fire in Calif. in 2003, a different set of circumstances led to a much lighter sentence. A lost deer hunter set the fire to signal rescuers, and showed extreme contrition for having caused loss of lives. Because there was contrition, and no intention but negligence, he received six months in a halfway house.
"Sentences can be tough, but there's flex in the system," Maclean said. He added, "Confession seems to make a big difference in how they're handled."
In another recent case, Maclean noted, the death of a wildland firefighter and pilot were squarely attributed to pilot error, but the arsonist still got 15 years for setting the fatal fire.
The arsonist of the Esperanza Fire, Raymond Oyler, was sentenced in 2009 to death, and the case has already been used as a precedent to charge another arsonist with murder, Maclean said.
"The Oyler case was no sure thing," Maclean said. "It was not an easy process, and it was in doubt until the very end." He said it was won by several things: the legal strategy to show his connection to as many as 80-100 fires that summer; the CAL FIRE arson unit's meticulous evidence collecting at these many small fires; fire departments' cooperation in preserving the point of origin at fires for investigation; and the prosecutor's arraignment for the relevant fire investigators to be available throughout the trial — almost daily — to provide clarity and expertise.
It is clear that today an arson case can result in a murder charge and the death penalty… which will hopefully result in pause, Maclean said.
Numerous special sessions and new features await at the upcoming Firehouse World 2010 conference and exposition, set for Feb. 28 – March 4 in San Diego, Calif.
Among the most anticipated events is a tech rescue class featuring a review of operations during the recent earthquake in Haiti, by Larry Collins, Battalion Chief, USAR Task Force 103, Los Angeles County Fire Department. "That should be a real highlight – something of course we hadn't anticipated, but I do believe that we will get a tremendous presentation from him," said Harvey Eisner, Editor-in-Chief of Firehouse Magazine and Firehouse World Program Director.
The session will cover structure collapse emergencies, including 10 steps for commanding structure collapse operations, and will include a specific emphasis on response to terrorist attacks resulting in structural failure. Discussions will focus on real-world experiences including scenarios encountered in Haiti.
Another top event will be the keynote address by John Maclean, author of three books on wildfire disasters, including Fire on the Mountain. Maclean, a firefighter with the Seeley Lake Volunteer FD in Montana, is working on a fourth book about the Esperanza Fire in California, which killed five firefighters, and the trial of the arsonist Raymond Oyler. He'll be discussing the case – the first in which an arsonist has ever been convicted of murder for setting a wildland fire – and its potential impact as a precedent.
A new aspect to this year's show is that for the first time, Firehouse World has partnered and co-located with the California State Firefighters' Association and their annual conference. Attendees of each conference are welcomed and encouraged to participate in both conferences' classes, outings and networking events.
"That's all in partnership with us for the first time," Eisner said. He specifically recommends three classes from the CFSA: Detecting Narcotics Tampering; Dealing with Substance Abuse in the Firehouse; and Effects of the Ricci Case, which examines last year's lawsuit in Connecticut involving race, testing and promotions. Eisner notes that numerous presentations in the main conference this year also focus on promotional topics.
Another highlight of the conference will be the recording of numerous Firehouse.com podcasts. All attendees are invited to attend the following podcast sessions in Room 17B:
Tuesday, March 2 12:00 – 1:30 The Buzz on Technical Rescue Live with Bob Duemmel1:45 – 3:15 High Rise Firefighting – Using the Regional Approach with Ed Hadfield3:30 – 5:00 Initial Command: Success in the First Moments of the Firefight with Ed Hadfield
Wednesday, March 3 8:30 – 10:00 Apparatus Architects Live with Tom Shand and Michael Wilbur11:00 – 12:00 The Leader's Toolbox Live with Dr. Richard Gasaway12:00 – 1:30 Wildland Firefighting Roundtable with Firehouse.com1:45 – 3:15 Command and Control of Strip Mall Fires with Ed Hadfield
Thursday, March 4 10:15 – 11:45 Wildland Firefighting Roundtable with Firehouse.com
For more on the show from Harvey Eisner, Show Manager Mary Velline, and Firehouse.com Editor Peter Matthews, listen to their podcast at http://www.firehouse.com/podcast/news-events/firehouse-world-2010-preview.
For more on Firehouse World, visit http://www.firehouseworld.com