$1,628 per month
** Open house today – no appointment necessary **
$1,628
Security Deposit: $1,372
Term: 1- Year Lease
Last Months Rent: None
Showing Today – no appointment necessary:
The address is 904 #A Sir Francis Drake Blvd. The cross street is Ash Court.
It is across the street from the Colonial Liquors Store and Deli and the Golden Gate Transit Bus stop.
Our contractor will be working around the outside of the building between 8am to 6pm daily.
We will space the "self guided" showings so the apartment has time to air out between visits per covid19 recommendations.
415 686-7773 cell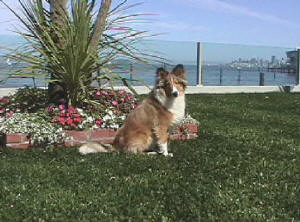 Cats are welcomed ($18.00 additional per month)
Dogs are welcomed ($88 per month)
Breed Restrictions: Airedales, Akita, Alaskan Malamute, Basset Hounds, Bloodhounds, Bull Mastiff, Chow Chow,
Doberman Pinscher, German Sheppard, Giant Schnauzer, Great Dane, Husky, Pit Bulls, Standard Poodles, Presa Canario,
Rottweiler, St. Bernard, Terriers (Excluding West Highland, Jack Russell and Yorkshire and Wolf Hybrids.)
Mellow dogs preferred, Non-barking dogs only. Warning barks are OK. The dog left alone and barking is not OK.
Not included in rent: Water and Sewer, Natural Gas for Hot Water, Garbage: per month (Back billed at $68/month)
* Off street parking
* Minimum credit score 700
Front door code is "411"
The studio will be shown by the resident at the following dates and times:
Sunday  (6:00 p.m. – 8:00 p.m)  
Wednesday:  to  Friday:   (5:30 p.m. – 7:30 pm)
Saturday:  (5:00 p.m. – 7:00 p.m)
Monday:  to Friday (5:30 p.m. – 7:30 pm)
In order to view the unit, please go to the front door – street side, use the code 4111 to enter the building and it is the 2nd unit on your left.
Available:
Click for application here: www.rentapplication.net/marinrentals/
or