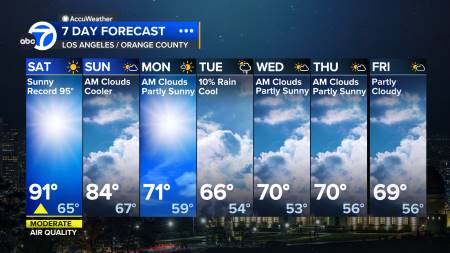 Los Angeles and Orange County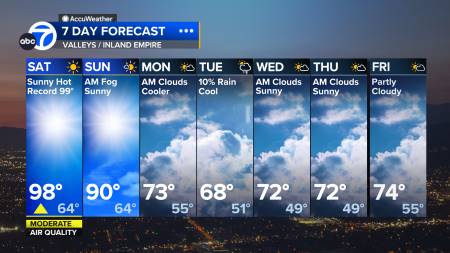 Riverside and Inland Empire

L.A.Co.F.D Helibase 69 Bravo (above Malibu)

L.A.Co.F.D Helibase

L.A.Co.F.D Helibase

L.A.Co.F.D Helibase

Mt. Wilson – elevation 5,700 ft. (above downtown LA)

Mt. Wilson fire cam – elevation 5,700 ft.

Mt. Wilson fire cam – elevation 5,700 ft.

Mt. Wilson fire cam – elevation 5,700 ft.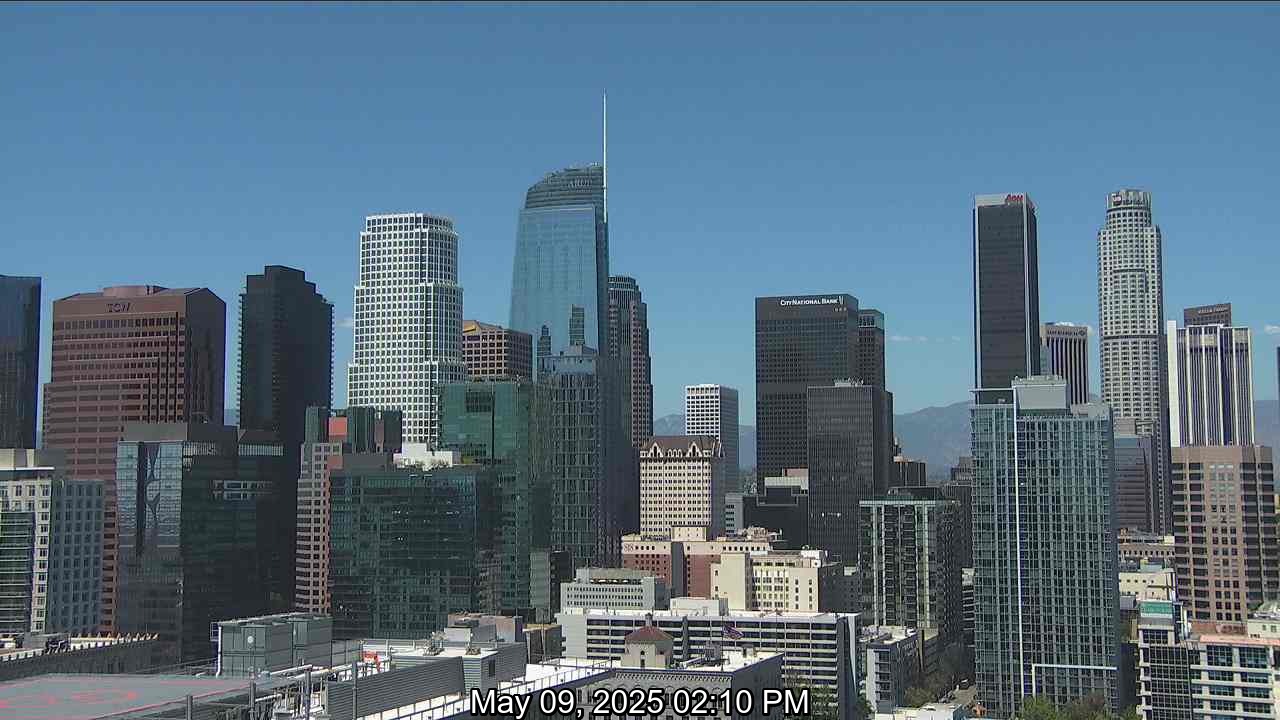 Downtown Los Angeles live cam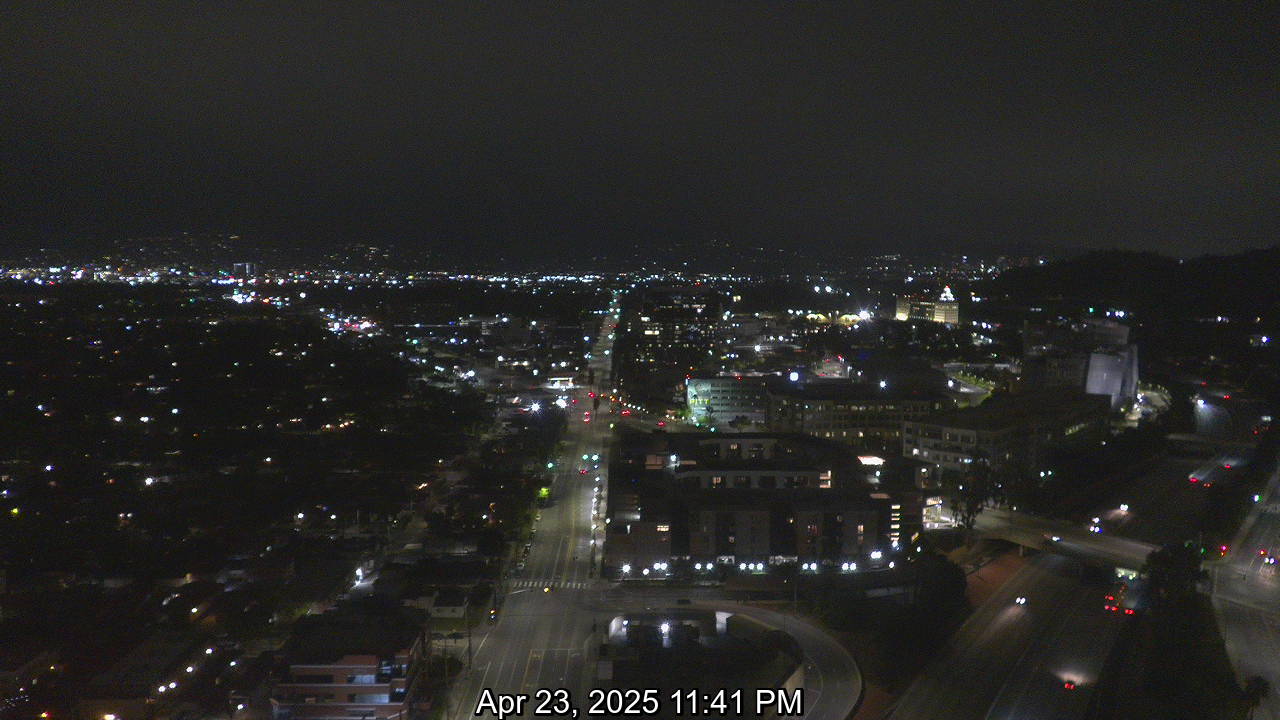 NWS Los Angeles Extremes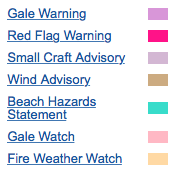 ---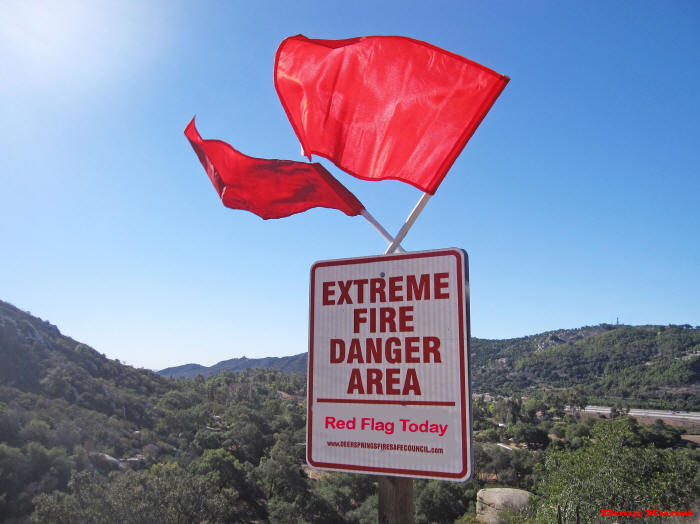 Popular links: 
Mt. Diablo Fire Cams srv San Ramon Valley Danville weather
Marin Fire Cams lookout cameras mountaintop
Tiburon Cam – Angel Island Webcam Belvedere camera
Mt. Tam Cam – Tamalpais webcam trails maps
Santa Cruz Cam – Monterey webcams
Lake Shasta Fire Cams houseboat cam weather
Santa Barbara County Fire webcams
Southern California Fire Lookout Cams
Napa Valley Cam – Live Webcam st. Helena cams
San Francisco windsurfing cams
Lake Tahoe Cam ski cams road conditions webcams
Live Mt. Diablo Cam – Danville weather
Santa Cruz Beach webcam – live cams
Mt. Tam Cam Tamalpais Tamalpias webcam trails maps
San Diego Fire Cam – UCSD webcams
---

LA and Orange County weather discussion 
Weather
Stations – red flag in red
24 Hour
change by elevation in Nor Cal weather
24 Hour
change by elevation in South Cal weather
Cal
Fire live scanners "streaming"
7 Day "significant fire potential" for Southern California
Sierra Mountains – Fire
lookout webcams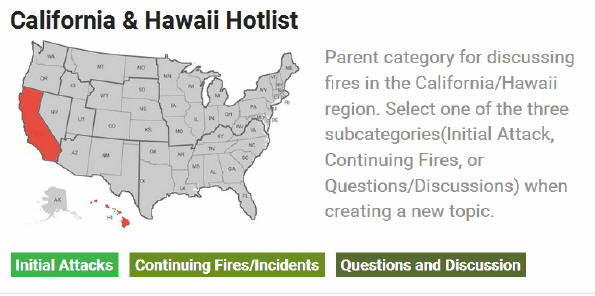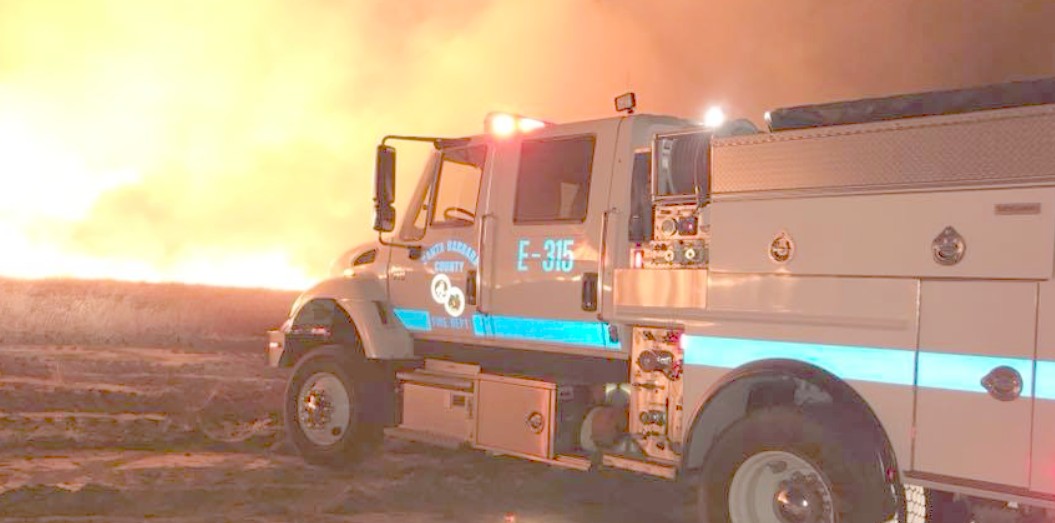 Santa
Barbara County Fire Cams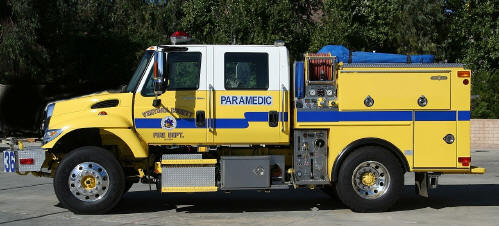 ---
Wildland Fires as a terrorist act in California
Fire has long been used as a weapon through history and
continues to be an effective means of terrorism to this day.
In his keynote address at the Firehouse World conference in San Diego, Robert
Baird, Fire and Aviation Management, U.S. Forest Service, said pyroterrorism is
something all responders need to be prepared to combat.
"Arson in the Wildland/Urban interface is a real threat,". "Anything we can do
to reduce it is a real accomplishment."
Baird gave a quick review of the use of arson and pyroterrorism throughout
modern history, starting with the fire balloon bombs Japan launched on the
mainland United States during World War II. Of the 9,000 launched, 300 hit the
mainland.
In 2004 (NIFC) suggested that Al Queda had plans to start wildland fires in
Montana, Wyoming, Utah and Colorado, Baird said, noting that all the material he
was presenting was unclassified information and his interpretations and analysis
were his own.
Raymond Lee Oyler, the man charged and convicted for setting the deadly
Esperanza Fire in 2006 that claimed the lives of five firefighters, is yet
another example of arson as a form of terrorism. Oyler was also suspected of
starting as many as 25 other fires.
The best way to combat pyroterrorism, according to Baird, is to have a "cohesive
wildland fire strategy" and to develop partnerships across all agencies to
develop good tactical information.
While there may be many challenges to curbing pyroterrorism, Baird said
developing "robust intelligence" on suspects and plots will go a long way toward
achieving the goal.
It also helps to prevent fuel build-up that can contribute to the severity of
wildland fires, Baird said, noting that fire officials need to know when to
extinguish fires and when to let them burn to mitigate that potentially
threatening fuel build-up.
April 2010 Red Flag warning policy
change: officials hope new policy will save money, lives
New: Sustained winds of at least 25 mph or
frequent gusts of 35 mph, combined with 15 percent or lower humidity over
at least 6  hours.
Expectation: About half as many
red-flag warnings, given similar weather.
The frequency of red-flag warnings signaling an elevated wildfire threat
has too often become white noise. Today, the Weather Service is changing
the rules, which could yield more meaningful alerts
Old criteria: Many red-flag alerts were issued when the relative-humidity
level in a region was projected to dip to 10 percent or lower for 10 hours
or more.
Warnings issued: 96 in 2007; 137 in 2008; 36 in 2009, a calm fire year
New criteria: Sustained winds of at least 25 mph or frequent gusts of 35
mph, combined with 15 percent or lower humidity over at least six hours.
Expectation: About half as many red-flag warnings, given similar weather.
Firefighters try to get a handle on a wildfire between Ramona and Santa
Ysabel.
The region's most visible alert system for extreme fire danger is
undergoing a major revision that should lead to far fewer warnings — and a
more accurate portrayal of the risk.
Starting today, the National Weather Service will change its criteria for
issuing red-flag warnings by putting more emphasis on high winds and less
on low humidity levels alone.
The shift probably will save taxpayer money and, equally important, fire
officials said, lower the chances of residents tuning out.
"Crying wolf isn't a good policy. It makes the red-flag warning kind of
superfluous," said Bruce Risher, who works for the U.S. Forest Service and
helps coordinate firefighting resources at the Geographic Area
Coordination Center in Riverside. "By having less, it makes it more
valuable."
For many people in a county ravaged by massive wildfires in 2003 and 2007,
"red flags" conjure images of infernos racing from the foothills toward
the sea.
The warnings, initially designed for fire managers, are put out when
forecasters anticipate conditions ripe for explosive fire growth. When the
weather service took over the warning system in 2003, the information
became readily available to the public, including the news media, through
the agency's Web site.
That vastly increased the ability of red-flag warnings to ignite
widespread concern or even alarm.
Some firefighters believe the threshold established in 2003 for the
warnings was too low, making the advisories too common and often
unwarranted.
"It seemed (they) were becoming more regular. I felt that to the public,
it really didn't represent the high fire danger that should be associated
with a red-flag warning," said Carlton Joseph, deputy fire chief for the
Cleveland National Forest.
Firefighting agencies and public utilities have attached varying amounts
of significance to the warnings. Several do their own analyses of the fire
risk and set their own criteria for allotting resources.
Others beef up staffing and move engines based largely on the weather
service's warnings. That has led to some personnel and equipment being
shifted needlessly, fire chiefs said.
"We find ourselves spending the taxpayers' money to satisfy the public
perception that we are doing the right thing," Joseph said.
Thirty-six red-flag warnings were issued last year for the region, which
spans San Diego County, Orange County and parts of San Bernardino and
Riverside counties. But 2009 was a time of calm fire weather.
The weather service put out 137 warnings in 2008 and 96 the year before.
Forecasters at the National Weather Service and representatives of various
fire agencies reviewed the major fires and warnings since 2003. They found
that under the old system, many alerts were issued solely because
meteorologists expected prolonged periods of extremely low humidity.
If the relative-humidity level in a region was projected to dip to 10
percent or lower for 10 hours or more, the red flag was raised. But in
almost all of those cases, major fires did not develop unless there were
strong winds, too.
The new standards call for sustained winds of at least 25 mph or frequent
gusts of 35 mph, combined with 15 percent or lower humidity over at least
six hours. They should result in about half as many red-flag warnings
being issued, given similar weather patterns.
And the warnings will probably expire after fewer days, said weather
service forecaster Steve Vanderburg. Previously, many warnings during the
fall stayed in effect for several days after Santa Ana winds died down but
humidity levels remained low.
The public tends to become numb to warnings when there's no immediate
effect on their lives and people don't foresee any future impact, said
psychologist Jerry Gold, director of Scripps Behavioral Health Services.
Warnings can impart a sense of control, but if nothing comes of them,
people are more likely to disregard the next one.
"I think people are overloaded with information — more specifically,
warnings on products, food labels, public safety, the weather," Gold said.
Besides the psychological effects, the new policy will have a few
practical consequences for residents.
In some cases, the absence of red-flag warnings will mean that campfires
that would have been banned will be permitted, and some U.S. Forest
Service areas that might have been closed could remain open.
The emphasis on both strong winds and low humidity is actually a return to
similar standards followed before 2003. Other areas of the state have
different red-flag criteria, based on topography, vegetation, weather
patterns and other factors.
Next year, fire agencies and the weather service will re-evaluate the
warning system again, said Risher of the Forest Service.
"I think in the past, we've overreacted," he said. "I think we've come to
an agreement for all the parties that is much more realistic. But we're
not going to have this cast in bronze so we can't change it again."
Santa Ana Wind – Fire
weather definition
The Santa Ana winds are strong, extremely
dry offshore winds that characteristically sweep through in Southern
California and northern Baja California in late fall into winter. They can
range from hot to cold, depending on the prevailing temperatures in the
source regions, the Great Basin and upper Mojave Desert. However, the
winds are remembered most for the hot dry weather (often the hottest of
the year) that they bring in the fall.
Meteorology
Santa Ana winds are a type of drainage wind, an offshore wind that results
from the buildup of air pressure in the high-altitude Great Basin between
the Sierra Nevada and the Rocky Mountains. When upper level winds are
favorable, this high altitude air mass spills out of the Great Basin and
is propelled gravitationally towards the southern California coastline,
generally as a northeasterly wind.
It is often said that the air is heated and dried as it passes through the
Mojave and Sonoran deserts, but according to meteorologists this is a
popular misconception. The Santa Ana winds usually form during autumn and
early spring when the surface air in the elevated regions of the Great
Basin and Mojave Desert (the "high desert") becomes cool or even cold,
although they may form at virtually any time of year. The air heats up due
to adiabatic heating during its descent. While the air has already been
dried by orographic lift before reaching the Great Basin as well as by
subsidence from the upper atmosphere, the relative humidity of the air is
further decreased as it descends from the high desert toward the coast,
often falling below 10 percent.
The air from the high desert is initially relatively dense owing to its
coolness and aridity, and thus tends to channel down the valleys and
canyons in gusts which can attain hurricane force at times. As it
descends, the air not only becomes drier, but also warms adiabatically by
compression. The southern California coastal region gets some of its
hottest weather of the year during autumn while Santa Ana winds are
blowing. During Santa Ana conditions it is typically hotter along the
coast than in the deserts.

Click here for:  www.WildlandFire.com
.
QuikSCAT image showing the speed of the Santa Ana winds (m/s).Note that
while the Santa Ana Winds are an adiabatic wind, they are not a Föhn wind.
A Föhn wind results from precipitation on the windward side of a mountain
range which releases latent heat into the atmosphere which is then warmer
on the leeward side (e.g. the Chinook or the original Föhn). The Santa Ana
winds do not originate in precipitation, but in the bone-dry high deserts.
The combination of wind, heat, and dryness accompanying the Santa Ana
winds turns the chaparral into explosive fuel feeding the infamous
wildfires for which the region is known. Wildfires fanned by Santa Ana
winds burned 721,791 acres (2,921 km²) in two weeks during October
2003.[1] These same winds have contributed to the fires that have burned
some 426,000 acres (1,720 km2) as of late October 2007.
Although the winds often have a destructive nature, they have some
positive benefits as well. They cause cold water to rise from below the
surface layer of the ocean, bringing with it many nutrients that
ultimately benefit local fisheries. As the winds blow over the ocean, sea
surface temperatures drop about 4°C (7°F), indicating the upwelling.
Chlorophyll concentrations in the surface water go from negligible, in the
absence of winds, to very active at more than 1.5 milligrams per cubic
meter in the presence of the winds.
Santa Ana fog
A Santa Ana fog is derivative phenomenon in which a ground fog settles in
Southern California during the end of a Santa Ana wind episode. When Santa
Ana conditions prevail, with winds in the lower two to three kilometers
(1.25-1.8 miles) of the atmosphere from the north through east, the lower
atmosphere continues to be dry. When the Santa Ana winds cease, the cool
and moist marine layer forms rapidly. The air in the marine layer becomes
very moist and fog occurs.
A related phenomenon occurs when the Santa Ana condition is present but
weak, allowing hot dry air to accumulate in the inland valleys that may
not push all the way to sea level. Under these conditions auto commuters
can drive from the San Fernando Valley where conditions are sunny and
warm, over the low Santa Monica Mountains, to plunge into the cool cloudy
air, low clouds, and fog characteristic of the marine air mass. This and
the "Santa Ana fog" above constitute examples of an air inversion.
Cold Santa Anas
While characteristically hot and dry, the Santa Anas can also blow cold
and dry, and in fact can bring some of Southern California's coldest
weather.[citation needed] High cloudiness, most commonly cirrus and
altostratus, but also lenticular clouds may be observed, and on rare
occasions these usually dry southwest-flowing winds can bring rain.
Popular experience
In the Los Angeles Basin, the winds are often credited with the extremely
high visibility experienced in the area during the winter, in contrast to
the hazy, smoggy summers.
The adverse pulmonary health impacts have been understood by local doctors
for decades; the winds pick up and transmit grit, dust, pollens, mold
spores and other irritants and allergens for considerable distances.
Gastrointestinal effects such as hypermotility and psychological effects
such as anxiety and irritability can be produced by these winds.[5]. These
effects are thought to be produced by increased levels of serotonin in the
body . It has been hypothesized that the positively charged CO2 ion,
produced by these winds prevents the naturally occurring breakdown of
serotonin in the body, giving rise to the increased levels. These
serotonergic effects have been reported to be successfully reduced with
ambient anionization.
Residents regularly notice a build-up of dust in their homes and grit on
their properties during these periods, which are frequent during the
winter.
Similar winds
To the north, in the Santa Barbara area, the Santa Ana winds are weaker
and are usually held at bay by topography: the local mountains offer no
prominent outlets, in the form of passes or river valleys, from the
elevated inland source areas. However, a variant of the Santa Ana wind,
known locally as Sundowner winds, often invade the area. These are
downslope winds which occur when a high pressure area lies due north of
Santa Barbara, and occur most frequently in the late spring to early
summer, and are strongest at sunset, or "sundown," hence their name. Since
high pressure areas usually migrate east, changing the pressure gradient
in southern California to the northeast, it is common for "sundowner" wind
events to precede Santa Ana events by a day or two.
Winds blowing off the elevated glaciated plateaus of Greenland and
Antarctica experience the most extreme form of katabatic wind, of which
the Santa Ana is a type, for the most part. The winds start at a high
elevation and flow outward and downslope, attaining hurricane gusts in
valleys, along the shore, and even out to sea. Like the Santa Ana, these
winds also heat up by compression and lose humidity, but since they start
out so extraordinarily cold and dry and blow over snow and ice all the way
to the sea, the perceived difference is negligible.
Historical impact
The winds are also associated with some of the area's largest and
deadliest wildfires, including the state's largest fire on record, the
Cedar Fire, as well as the Laguna Fire, Old Fire, Esperanza Fire, Santiago
Canyon Fire of 1889 and the Witch Fire.
In October 2007 the winds fueled major wild fires and house burnings in
Escondido, Malibu, Rainbow, San Marcos, Carlsbad, Rancho Bernardo, Poway,
and in the major cities of San Bernardino, San Diego and Los Angeles. The
Santa Ana winds were also a factor in the November 2008 California
wildfires.
Etymology
Wind patterns in the western United States result in the Santa Anas.
According to the Los Angeles Almanac: "The original spelling of the name
of the winds is unclear, not to mention the origin. The name "Santa Ana
Winds" is said to be traced to Spanish California, when the winds were
called devil winds due to their heat. Santa Ana winds may get their name
from the Santa Ana Mountains in Orange County, the Santa Ana River or
Santa Ana Canyon, along which the winds are particularly strong. The
original form may have been Satanás winds, from the Spanish vientos de
Satán ("winds of Satan"). Sanatanas is a rarer form of Satanás and is a
translation of a native name in an unspecified language.
Dr. George Fischbeck was a widely viewed newscaster in Southern California
in the 1970s and 1980s who incorrectly called the winds the "Santana
winds", noting that they were not confined to Orange County (where Santa
Ana is located), but occurred throughout Southern California. He delighted
in the symbolism of the devil's breath playing havoc with Southern
California.
A recent popular guide book Los Angeles A to Z (by Leonard & Dale Pitt),
credits the Santa Ana Canyon in Orange County as the origin of the name
Santa Ana Winds. This might be supported by early accounts which
attributed the Santa Ana River bed running through the canyon as the
source of the winds. However, since the phenomenon occurs throughout
Southern California and not just Orange County, this explanation is likely
only a recent one.
One account places the origin of the term Santa Ana winds with an
Associated Press correspondent stationed in Santa Ana who mistakenly began
using Santa Ana winds instead of Santana winds in a 1901 dispatch.
Those hot dry winds that come down through the mountain passes and curl
your hair and make your nerves jump and your skin itch. On nights like
that every booze party ends in a fight. Meek little wives feel the edge of
the carving knife and study their husbands' necks. Anything can happen. "
—Raymond Chandler, "Red Wind"
"Los Angeles weather is the weather of catastrophe, of apocalypse, and,
just as the reliably long and bitter winters of New England determine the
way life is lived there, so the violence and the unpredictability of the
Santa Ana affect the entire quality of life in Los Angeles, accentuate its
impermanence, its unreliability. The wind shows us how close to the edge
we are. "
—Joan Didion, "Los Angeles Notebook"
"The township itself was twenty miles (32 km) west of the Santa Ana
Mountains, where the infamous winds came from. Time to time they blew in,
dry, warm, steady, and they sent the whole of LA crazy. Reacher had seen
their effects a couple of times. Once he had been in town after liaising
with the jarheads at Camp Pendleton. Once he had been on a weekend pass
from Fort Irwin. He had seen minor barroom brawls end up as first-degree
homicides. He had seen burnt toast end up in wife-beating and prison and
divorce. He had seen a guy get bludgeoned to the ground for walking too
slow on the sidewalk."
—Lee Child, "Bad Luck and Trouble"
"Beakman and Trenchard could smell the fire—it was still a mile away, but
a sick desert wind carried the promise of Hell."
—Robert Crais, "Chasing Darkness"
Wildfires periodically burn large areas of
chaparral and adjacent woodlands in autumn
and winter in southern California. These fires
often occur in conjunction with Santa Ana
weather events, which combine high winds
and low humidity, and tend to follow a wet
winter rainy season. Because conditions fostering
large fall and winter wildfires in California
are the result of large-scale patterns in atmospheric
circulation, the same dangerous conditions
are likely to occur over a wide area at
the same time.
Furthermore, over a century of watershed
reserve management and fire suppression
have promoted fuel accumulations, helping to
shape one of the most conflagration-prone
environments in the world [Pyne,1997].Combined
with a complex topography and a large
human population, southern Californian ecology
and climate pose a considerable physical and
societal challenge to fire management.
October 2003 Wildfires
Both antecedent climate and meteorology
played important roles in the recent extreme
wildfires in southern California.  After a multiyear
drought contributed to extensive mortality
in western forests and chaparral, late winter
precipitation and a cool spring and early summer
fostered the growth of grasses that were
cured out during a hot summer and autumn
in 2003, producing an extensive fine fuel coverage.
Fanned by moderate Santa Ana winds,
12 major fires started between 21 October
and 27 October in southern California and
another began on 28 October near Ensenada
in Baja California, Mexico (see Figure 1).
Together, the fires had burned over 300,000
hectares by November.  All of these human induced
fires started in chaparral on or below
the western slopes of California's coastal
mountain ranges and initially burned toward
the Pacific Ocean.  Their paths toward the sea
were, in many cases, coincident with some of
the most densely populated urban areas in
the United States.
The Santa Ana winds that fostered the rapid
growth of these fires were not in themselves
extraordinary, though the hot and dry conditions
leading up to the fire events were at
record or near-record levels. Large wildfires in
chaparral in the autumn and winter months
are also not extraordinary events in southern
California.  They have occurred frequently Active
fire perimeters are outlined in red in Ventura,
San Bernardino, Los Angeles, and San Diego
counties, and in Baja California, Mexico.
Selected city names are in black; fire names in
white. Source image courtesy of NASA/MODIS
Rapid Response Team.
Climate, Santa Ana Winds
and Autumn Wildfires in Southern California during the last century.
Moreover, charcoal
records from Santa Barbara Channel sediments
indicate the frequency of wildfires in the
region has not changed significantly in the
last 500 years [Mensing et al.,1999].The severity
of the immediate human impact of the October
2003 wildfires was exacerbated by the rapid
growth of an extensive wildland-urban interface
proximate to a population of nearly 20
million in southern California, where the population
has more than doubled since 1950.
The intensity of the fires and the severity of their
ecological impact on the region's forests were
exacerbated by the long-term accumulation
of fuels such as snags, logs, and heavy brush
due to 20th-century fire suppression policies
and watershed preservation efforts since the
late 1800s.
Santa Ana Winds
In southern California, Santa Ana winds are
a recurrent regional-scale influence in the
autumn, winter, and spring months, peaking in
December.  Dry Santa Ana winds promote the
ignition and rapid spread of wildfires by drying
fuels and fanning the flames of fires once
they are started. Their greatest effect on fire
tends to be in autumn, when vegetation has
been desiccated after a long dry summer and
before the onset of the winter rainy season.
Winter rainfall is highly variable in southern
California, however, and in some years, large
fires have occurred during Santa Ana conditions
as late as February.
The Santa Ana is the name given to foehn like
winds in California, which result when
a cool, dry air mass flows downslope from
high-elevation basins in the western North
American interior toward lower atmospheric
pressures off the Pacific coast. This flow is funneled toward passes in
the southern California
coastal ranges by the higher Sierra Nevada
range in the west and the Rocky Mountains to
the east.  As the air sinks, it is compressed,
warming it and reducing its relative humidity.
Compression of this air mass through mountain
passes often produces winds of 40–60
km/hr, and in extreme cases, may yield wind
speeds in excess of 100 km/hr.  These dry,
sometimes hot, winds quickly reduce fuel
moistures, greatly enhancing the risk of fire,
and fan the flames of any fire once started.
Four national forests in southern
California—the main portion of the Los
Padres, and the San Bernardino, Angeles, and
Cleveland National Forests—cover about
700,000 hectares in a broad arc running along
the coastal mountain ranges from about 35.5°
to 32.5°N latitude.  Digitized fire histories for
these forests are available from 1970 and provide
a representative sample of large wildland
fires in chaparral and forest ecosystems for
the region.
Inspection of weather maps associated with
large autumn and winter fires reveals that the
majority occurred during Santa Ana events.
Composites of 700 hPa heights—that is, the
average height of a 700 hPa atmospheric pressure—
for each forest for the ignition dates of
large fires exceeding 400 hectares from September
to January (1970–2000) indicate a consistent
pattern of anomalous atmospheric circulation
in the mid-troposphere.  The top panel in Figure 2
is the composite for 29 large fires reported
during this period in the Cleveland National
Forest near San Diego.  This pattern is characteristic of Santa Ana
conditions, with an
anomalously deep Aleutian low and a high pressure system centered over the
northwest.
The anti-cyclonic flow around the high-pressure
feature brings dry air from the interior
basins toward the southern California coast.
Fire ignitions peaked on 25 October for the
October 2003 Santa Ana-driven wildfires; four
large fires started that subsequently burned
nearly 200,000 hectares, including the largest
fire in California history—the Cedar fire in
Cleveland National Forest (CNF) that burned
over 113,000 hectares. Like 97% of large autumn
and winter wildfires in southern California's
four national forests since 1970, these ignitions
were of human origin. The 700-hPa height
map for 25 October (Figure 2,middle panel)
shows a pattern similar to that of the large fire
composites. Observed wind speeds during the
fire period were typically 25–40 km/hr,with
gusts of around 65 km/hr.  While these winds
were not exceptional for a Santa Ana event,
they were, in combination with homogenous
dry fuel conditions, effective in promoting rapid
fire spread. One of the fires—the Cedar fire
near San Diego—grew from 200 to 12,500
hectares in 4 hours.  The combination of warm
temperatures and wind, even though moderate
in speed, reduced relative humidity to around
10% during most afternoons during the fires.
Humidity recovery overnight was also limited,
increasing to only 20–30%.The extended period
of low relative humidity was partially responsible
for the extreme fire behavior observed
during the events.
Fire managers in the United States use fire
danger indices from the National Fire Danger
Rating System (NFDRS) to support decisions
related to fire management.  The NFDRS Burning
Index (BI) is related to the potential length of
flames at the leading edge of a fire and describes
the difficulty of controlling a fire under worst case
conditions (see Schlobohm and Brain
[2002]).The BI responds to changes in wind
speed and relative humidity on short time
scales of hours to days, and thus, it is sensitive
to the onset of Santa Ana conditions.
The BI calculated for CNF in October 2003
was at or below daily means for the previous
decade up until 21 October (Figure 2, bottom
panel).  The period of 25–27 October saw a rapid
increase in the index, with the onset of Santa
Ana conditions on the night of the 25th.
The Cedar fire started the evening of the 25th
and grew rapidly overnight and through the
morning of the 26th,while the large Paradise
and Otay fires started to the north and south
of the Cedar fire on the 26th.Fire fighters did not
make significant progress in containing the
Cedar and Paradise fires until 30 October, when
the Santa Ana weakened and relative humidity
rose and temperatures fell.  The BI for CNF clearly
reflects both the onset and progression of
Santa Ana conditions, as well as their reversal
(Figure 2, bottom panel).
The NFDRS Energy Release Component (ERC)
is an indicator of heat energy at the head of
the flaming front calculated in units of J/m2.
ERC is also an index of longer-term drought
conditions, and thus provides a general state
of fuel dryness.  All NFDRS stations in the region
observed numerous daily record ERC values
leading up to and during the main fire period
(17–30 October).  Many of these extremely high
values were also near or exceeded all-time
October monthly records.
Antecedent Climate
Large fires in autumn and winter in coastal
southern California chaparral appear to be
linked to antecedent climate as well as to
concurrent meteorology. Precipitation tends to
be above normal in the winter or early spring
prior to the fire season (Figure 3, top panel),
suggesting that large fall and winter fires are
preconditioned two or more seasons in advance.
Wet winters enhance the growth of grasses
and other fine fuels.  The 2003 fire season differed
somewhat from the composite in that
the positive precipitation anomalies in late
winter and spring followed an extended 5-year
drought.  However, this precipitation and subsequent
cooler temperatures were sufficient
to promote the growth of fine fuels during the
winter and spring, increasing the continuity
and load of fine fuels across the region
[Predictive Services, 2003].
Temperatures during years with large autumn
and winter fires do not follow a distinct pattern.
In composite, monthly mean temperatures are
slightly warmer than average in the preceding
winter and spring and during the autumn period
when large fires occur, but they contain a
great deal of variability across large fire events.
The year 2003 saw a very warm winter followed
by a cool spring and then a very warm summer
and autumn (Figure 3).Temperatures during
the first week of the fires were record-setting
and averaged 10–20°C above normal. This pattern
probably accentuated the growth and curing
cycle for the grasses and other annual
vegetation that burned over much of the area.
Fire Management
Wildfires can become large and costly when
antecedent climate and meteorology facilitate
their rapid spread. They are also more likely to
escape early control under dangerous conditions
when there are multiple ignitions that
overwhelm locally available suppression
resources, and when ignition locations are not
easily accessible. Although Santa Ana winds
are intensified locally in settings such as
mountain passes and canyons, they are driven
by regional and larger-scale atmospheric patterns.
Consequently, they usually occur over a broad
footprint so that the same dangerous conditions
are likely to affect the entire 400-km coastal
mountain reach of southern California.
This synchrony of risks in inaccessible terrain
over a large region poses a serious challenge
for wildfire management. Judging from
U.S.National Forest Service fire records, the
probability of multiple large fires occurring
similar to those in 2003 is historically high. In
southern California, from 1970 through 2003,
whenever one or more large fires (greater than
400 hectares) burned in a national forest in
September through January, there was a nearly
one in four chance that one or more of the
other three forests would also experience a
large fire starting within the same 9-day period.
Early control is crucial when conditions
favor rapid spread. Not only does the rapid
growth of the fire perimeter greatly complicate
containment, but the heat of a large fire dries
neighboring fuels and generates its own winds,
facilitating both the spread of the fire and
extreme fire behavior that increases the risk to
fire fighters and the public.  The 2003 southern
California fires behaved unlike any reported
before [Mission-Centered Solutions, 2003].The
extreme nature and severity of the fire behavior
surprised firefighting crews and subsequently
caused them to realize that traditional suppression
attack tactics were ineffective. Fire whirls were
dramatic, as much as 800 m wide, crossing
burned areas into unburned areas and causing
spot ignitions ahead of the fire by as
much as 1200 m.  Pilots reported burning debris
as high as 450 m above ground. Fire and heat
from burning structures and ornamental vegetation
were as much of a problem as any of
the natural fuels.
Many forested areas that burned in October
2003 probably burned much more completely
than they would have in the absence of successful
fire suppression over the past century.
Dense vegetation fostered the rapid spread of
high-intensity fires in the forest canopy.  Widespread
die-offs of this vegetation may help to
reduce the risk of canopy fires in the future. In
recent years, large portions of southern California
have experienced substantial
vegetation mortality resulting from drought,
insects, and disease [Predictive Services,
2003].After the fine canopy fuels (needles,
leaves, twigs, etc.) fall to the ground, the standing
dead trees may be less prone to spreading
fires in the canopy (Craig Allen, pers.comm.).
About 80% of the area burned in the October
2003 southern California fire siege, however,
was in chaparral or grassland. Whereas healthy
forests in southern California can sustain a
low-intensity fire regime with regular surface
fires in the absence of fire suppression, chaparral
always experiences canopy fires that
consume much of the vegetation. Not only
does chaparral regenerate quickly, but a relatively
small proportion of the areas with homes
proximate to wildland vegetation actually
burned—only about 5% of southern California's
wildland-urban interface in total (S. Stewart,
pers.comm.).  Consequently, the risk of large
regional-scale fires remains high.
Southern California Live Webcams
Altadena,
CA Weather Cam

Cable
Airport Upland, CA North Webcam | South
Cam


California
State University Controllable Streaming Cam

Caltrans
Streaming Traffic Cams (Right
column)

Catalina
Island Live Streaming Webcam

Catalina
Island Webcam, Crescent Ave. W. | Avalon
Casino Cam | Two
Harbors Cam

EarthCam
LA Webcam | Cam
5: White Memorial Medical Center | Laguna
Beach Streaming Cam | Venice
Beach Cam | Riverside,
CA Cam | Donkey
Cam

ElectricEarl.com
LA Skyline Cam (Daytime)

Hermosa
Beach Good Stuff Strand Cam

Hermosa
Wave Live Streaming Cam | Large
Still Image

Huntington
Beach Pier Cam South | Cam
North

InstaCam
AWS California Webcams

James
Reserve Wildlife Observatory

Joshua
Tree National Park – Palm Springs Live Cam 


KABC-TV
7 Downtown Los Angeles Webcam & 3 Other Cams: LAX; Burbank; Long Beach

KTTV-TV
11 LAX Streaming Cam

L.A.
Avenue Mobile Cam | Direct
Link (Live M-F 10a-5:30p)

Llama,
Camel and Zebra Webcam – Ventura, CA

Main
Street Balboa Cam

Malibu
Webcam

Marina
del Ray Aquatic Ctr. Dock, Main Channel Cam

Mountaininfo.com
Cams Menu

Pacific
Palisades, CA Panoramic Stream

Palm
Springs Aerial Tramway Webcams

Palm
Springs Live Streaming Cam (In
left menu) | Direct
Link

Palm
Springs Webcams


Pier
Cam Santa Monica Bay Live Streaming

Point
Vincent Lighthouse Weather Cam

Rancho
Palos Verdes, CA Cam

Santa
Monica 3rd Street Promenade Cam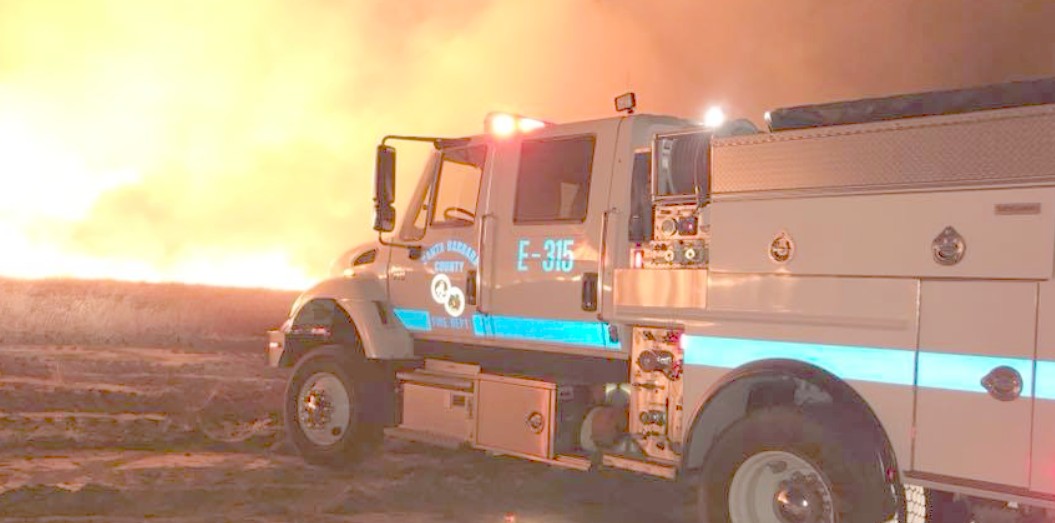 Santa
Barbara County Fire Cams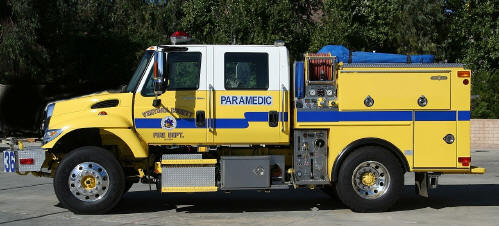 San
Clemente, CA Streaming Cam

Shawdog's
View Cam

Solvang,
CA Alpaca Hills Ranch Cams

Tehachapi,
CA Mountainbase Webcam

Temescal
Valley, CA Streaming Cam (In top
right)

UCLA
Bruin Live Streaming Cam | Mt.
Wilson Towercam

USC
Live TommyCam

Venice
Beach Live Streaming Cam | Bay
Cam Panoramic Stream

Ventura
County Star Webcam

Walk
To The Beach Cam

Watch
The Weather Cat Head, CA Cam

Webcam
From Fontana, CA

Wrightwood,
CA Highway 2 Cam